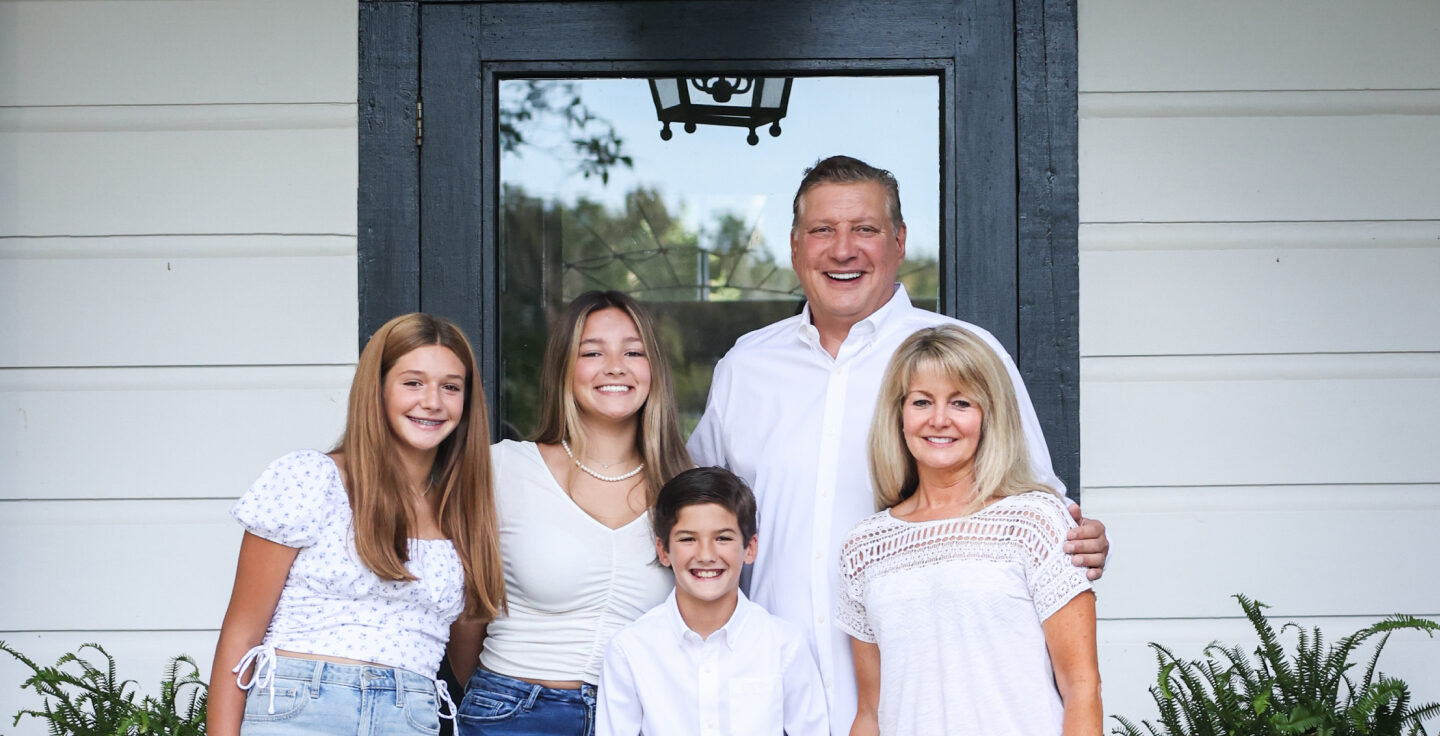 Independent Leadership

for Illinois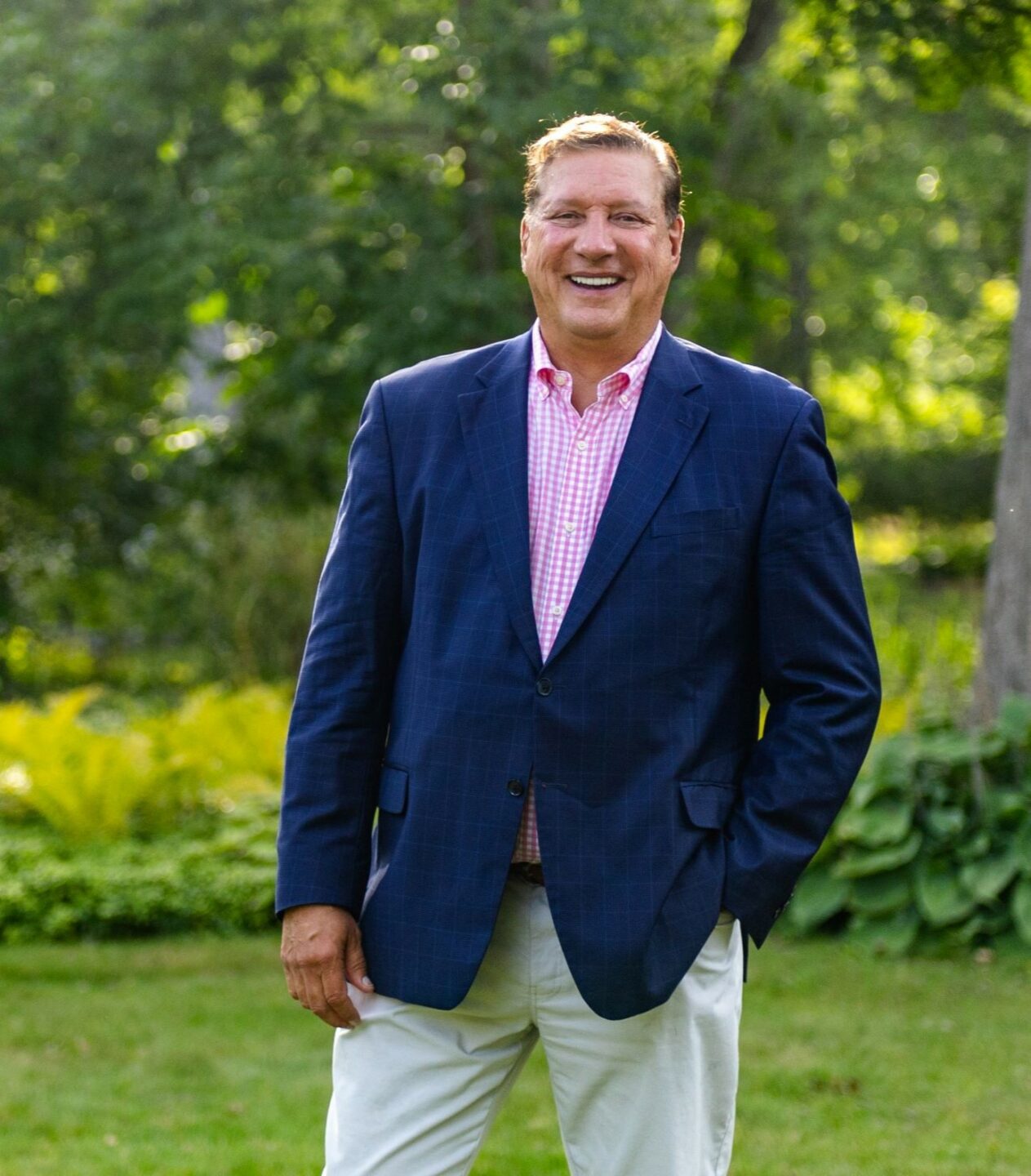 About
Jim Carris
---
Jim Carris is not a politician. He's a local business leader and decades-long resident of Lake County running for Congress to change the trajectory of the country – by working to end the negative social discourse that has taken hold in Washington and passing real policy solutions for Americans based on logic, compassion, and common sense.
Jim is the child of an immigrant. His father left Greece because he was unable to attend college due to his parents' political affiliation. Jim's father moved to Chicago, where he met his mom at their local Greek church. He got his big break as a union house painter and later went on to be a contractor – all while providing for his family and raising five kids in Illinois with Jim's mom – who herself was the daughter of immigrants.
From his father's experiences Jim gained three things: one, the love for this country because of what it has provided him – the ability to live the American dream. Two, the importance of small government oversight. And finally, the importance of education.
College wasn't just an option for Jim, he was expected to go. However, how to pay for it was a different story. The contracting business is sometimes difficult and so for periods of time during Jim's life, money was tight. So, Jim put himself through college and law school by painting houses, working construction, washing dishes, and bartending – never afraid to put in the work.
Jim has spent his life in business, not politics, practicing law, running his own company and as a corporate leader. His career in business, as well as watching his father run a small business, has provided Jim with the understanding of keeping a balanced budget and making payroll. Additionally, he understands the costs and hardships small businesses contend with, and the struggles 10th District families are dealing with, due to burdensome government overregulation, inflation and high taxes.
Throughout the years, Jim has been deeply involved in his community serving on numerous community and charitable organizations, including the Chicagoland Chamber of Commerce, American Red Cross of Chicago, NAIOP, Lurie Children's Hospital Pro-Am Golf Committee, the Plan Commission of Lake Forest as well as coaching youth soccer, basketball, baseball, softball, and flag football. This extensive involvement has given him firsthand knowledge of the issues that matter most to the people of the 10th Congressional District.
In Congress, Jim will work across the aisle to deliver results for the families of the 10th Congressional District. He's a new, independent leader who will make the economy, public safety and national security his main focus in Washington.
Jim and his wife, Kimberly, are raising their three children in Lake County.
News
---

---

Lake Forest, IL – Jim Carris (R-Lake Forest) today filed his petitions in his run for Congress as a Republican in Illinois' 10th Congressional District, which consists of Chicago's north and northwest suburbs, including Lake and portions of Cook and McHenry Counties. "The overwhelming support that my campaign has received in the 3 months since announcing…

---

Jim Carris released the following response to Congressman Brad Schneider's vote against providing Israel with the capability to defend itself while they are under attack by Hamas terrorists. "I strongly disagree with Congressman Brad Schneider's decision to vote against both the stand-alone aid package for Israel and the Israel supplemental funding bill. Israel, our key ally in…

---

Carris looks to change the trajectory of the country – by working to end the negative social discourse that has taken hold in Washington and deliver real policy solutions for American families Lake Forest, IL – Jim Carris (R-Lake Forest) today announced his candidacy for Congress as a Republican in Illinois' 10th Congressional District, which…

Issues
---
Economy
Jim believes the economy needs to be the absolute top priority of our representative. A strong American economy is the key to unlocking the best of the 10th Congressional District, as well as our nation. A thriving country means more funding for investments in infrastructure, our schools, public safety, and our national security.
The middle class and small business owners continue to get hammered by sky high taxes, right here in the 10th Congressional District. Jim knows we must get inflation under control, cut taxes, lower gas prices, and reduce the cost of living so that people can realize their full potential.
Public Safety
Safety in our schools and on our streets is a concern every parent and resident has on their mind in our district. It's time we get real solutions.
School safety is a priority in the 10th Congressional District. As a father of three, Jim believes schools are meant to be a place for learning not a place of violence. No child should ever fear going to school and no parent should ever worry about the safety of their child. The time for partisan bickering is over. Jim understands the need to deliver real solutions for our children and future generations.
Crime continues to take hold of Chicago and the Chicagoland area. The reality is, we continue to experience a crime epidemic that is driving businesses and residents out of our state, all while the politicians enable criminals with soft on crime policies.
Jim will empower our local police departments and ensure they have the funding and the resources to do their jobs. Additionally, Jim knows we need to address our mental health and addiction crisis. We need to make it a priority to advocate for our residents in need.
National Security
We need to recognize the real threats to America and strengthen national security. Jim believes that starts with securing the border. Right now we have an administration and representative that refuse to even acknowledge the devastating problem we have at our border. The number of illegal immigrants entering this country are at record numbers and that is leading to increased human trafficking and an increase in the drug trade, including fentanyl, pouring into America.
Jim will work to end catch and release, install a physical barrier, and utilize new technologies – like electronic surveillance – to secure our borders and ports. Additionally, Jim will work to ensure that we lead from a position of strength and make sure our military is prepared to keep Americans safe from growing threats from China, Russia, and Iran.
Join Team Carris and Help Us Win in 2024!
By providing your mobile phone number, you are giving your consent to receive calls and SMS/MMS messages to that number from Carris for Congress. Msg frequency varies. Msg & data rates may apply.